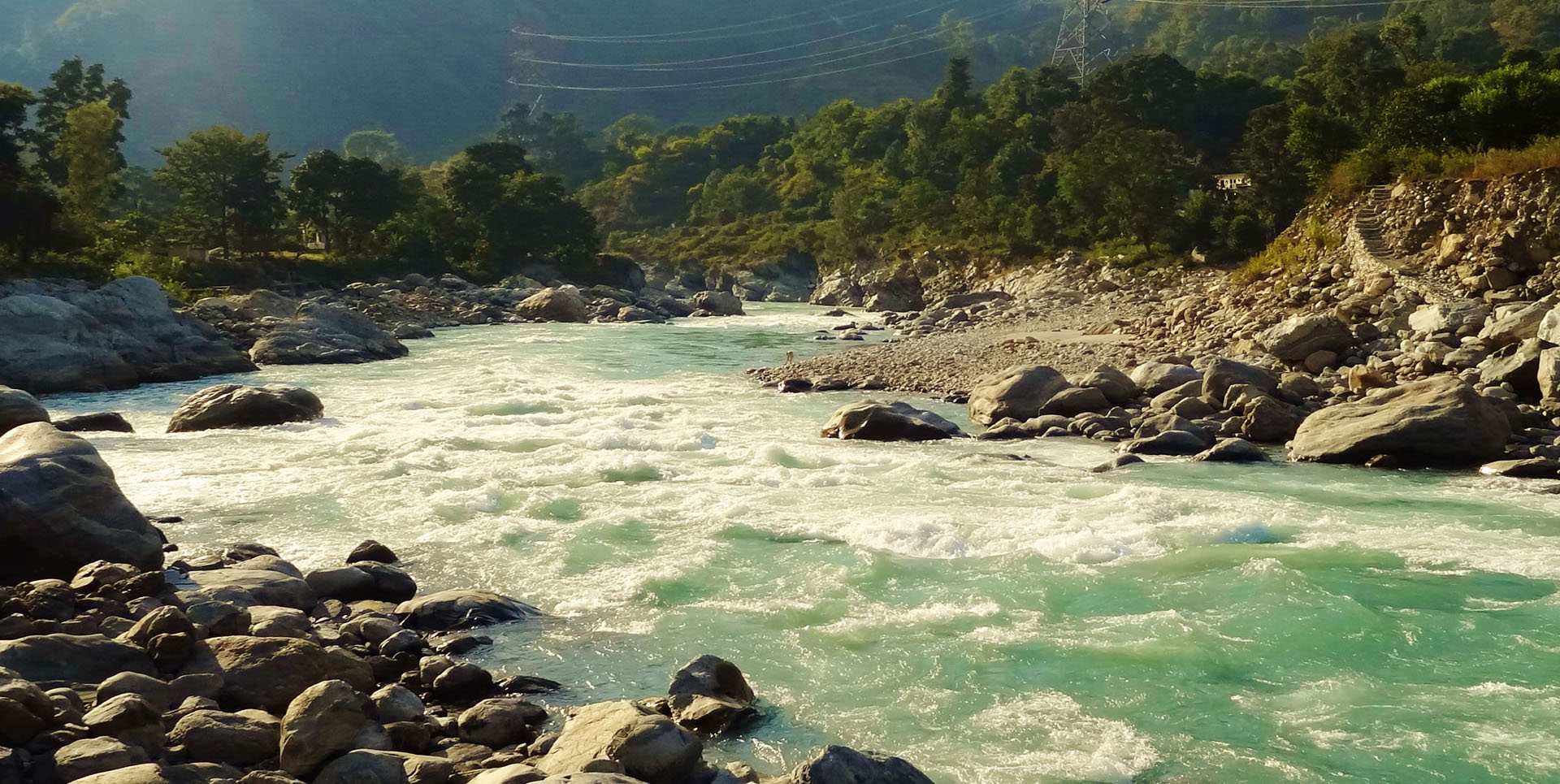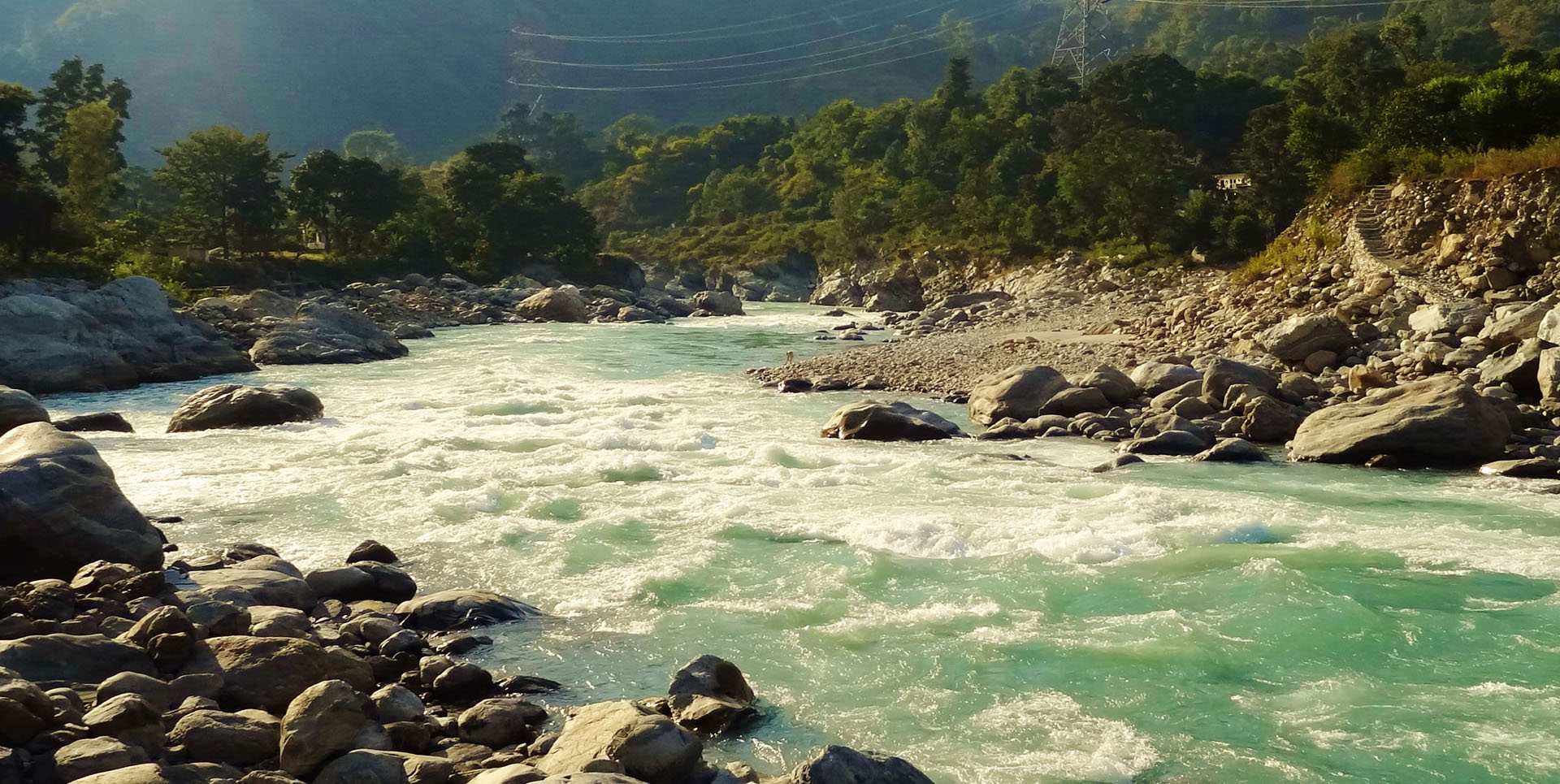 Description
It drains through the big mountains of Garhwal and has numerous mighty tributaries including the Mandakini, Nandakini & Pindar. A self-contained trip is a great introduction to expedition rafting. Apart from some spectacular scenery it provides you the thrill of running one of the most technical & challenging white water in the Indian Himalaya's that has grade 4 to 5 rapids with loads of adventure to offer.
Our river journey starts at Chamoli. The stretch between the Chamoli and Rudraprayag, is a classic river run, negotiate over 75 to 80 grade 3 to 4+ rapids, including the grade 5 "Hillary Fall" named after Sir Edmund Hillary's up-stream jet boat expedition called Ocean to Sky , many decades ago.
Trip Facts
Area: Garhwal Himalayas
River Grading :- III - IV
Trip Duration : - 4 nights / 5 days
Best Time To Go :- Feb to April, Oct to Dec.
DETAILED ITINERARY
Day 01 : Arrive to Rishikesh and Practice Run On Ganga
Arrive early morning at Haridwar. Drive to Rishikesh & check into a hotel. After breakfast we drive to the starting point of the rafting trip. Today we raft about 20km to Rishikesh and get familiar with paddling and safety techniques, negotiating the best rapids on the Ganga, like "Three Blind Mice", "Body Surfing", "Rollercoaster", "Golf course" and a few small rapids for about 3 hr & prepare ourselves to take on the most challenging stretch Alaknanda River has to offer. We finish our trip short of Rishikesh & drive to the hotel. In the evening you can walk into the town to attend the evening prayer ceremony by the river.
Day 02 : Drive to Kaldubagar
In the morning after breakfast we drive 6-7 hrs to Kaldubagar, through the pilgrim towns of Devprayag & Rudarprayag. Stay overnight in a hotel/river camp. After settling in, there is a briefing on the river trip and the upcoming days. We pack stuff in dry bags and get ready for the next day.
Day 03 : Raft Chamoli to Kaldubagar
An early start takes us to Chamoli. This is the most challenging stretch of the trip. At the Putin we help in getting the rafts readied. A detailed safety briefing follows with instructions on paddling, rapids to be encountered etc. The expedition begins with a lot of grade 4/4+ rapids. Depending on the volume of water, we negotiate or walk around the 'Hillary Fall' rapid at Nandprayag. We call it a day at Kaldubagar after a long exhilarating day on the river.
Day 04 : Raft Kaldubagar to Gauchar
Today we raft till Gauchar. Get ready for another exciting day on the river with plenty of grade 3/4 rapids. We raft pass the confluence of Pindar at Karanprayag. The Pindar River brings in more volume, adding punch to rapids to follow. We camp on a big sandy beach, settle in to star gaze around the bonfire and get a good night's sleep.
Day 05 : Raft Gauchar to Rudraprayag, Drive back to Rishikesh
After breakfast we get on the river and raft till Rudarpryag. Today the section is more "Pool & drop" as compared to the start with plenty of grade 3/4 rapids. We reach the "Kakar Fall" grade 5 rapid. After a thorough inspection of the rapid we negotiate or line up the rafts to enter the spectacular narrow box canyon. The canyon is narrow enough, about 15 meters, for a Kakar (deer) to leap across - that's where the rapid gets its name. Finish the trip after running the 'Holy Hole' grade 4 rapid. Drive back to Rishikesh. Upon arrival in Rishikesh trip ends.
Trip Cost
1 - 2 Pax : Rs. 50,000/- Per Person
3 - 4 Pax : Rs. 42,000/- Per Person
5 - 8 Pax : Rs. 37,000/- Per Person
9 - 12 Pax: Rs. 30,000/- Per Person
Price Includes
Transportation During The Trip ( Rishikesh To Rishikesh)
Meals ( 1st Day Dinner Till Last Day Lunch)
Forest Department Camping Charges
Accommodation In Dome Tents On Twin Share Basis With Rubber/Foam Mattress
National Park Trekking Permits And Camping Fees
Professional Trekking Guide And Necessary Staff
Porters And Ponies
Professional River Guides
Professional Safety Kayaker
Meals On River Expedition From Chamoli
River Expedition Style Camping On Twin Share Basis
Price Excludes
Any Kind Of Insurances, Emergency, Rescue
Evacuation, Medical Or Hospitalisation Expenses
Any Personal Porters Or Ponies.
Any Kind Of Stay In Rishikesh
Any Kind Of Breakfast And Lunch On 1st Day
Any Kind Of That Expenses Which Are Not Of Trip Nature
Any Kind Of Transportation Beyond The Route And Itinerary
Any Personal Expenses
Accessories & Experience !
We have unmatched top of the line self-bailing rafts and accessories used by professionals globally. With the country's most experienced guiding team, we assure the first-timer and even the non-swimmer a trip of a lifetime - we run the most number of rivers in the Rishikesh Uttarakhand today - leaving the competition far behind with our superior experience, guiding team, equipment and array of adventure trips.